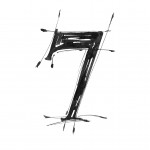 Join the best in walking into Top 50 Global accounts hand in hand with Microsoft in selling large Microsoft Azure deals in various verticals and locations.   Past experience working with or for Microsoft is a must.  Prefer people from other Management Consulting firms.  Expectation is for sales of $18m-$30 a year.
Travel is currently suspended due to COVID-19 restrictions and will not resume until 2022.  Future travel will look different and will be "as necessary".
Compensation is focused on aggressive bonus targets with aggressive compensation.
Exhibiting extensive knowledge of professional services selling and the ability to build and sustain long term relations with Technology Alliances and clients to drive revenue;
Showcasing success in an individual contributor sales role for a professional services and or technology solution organization;
Understanding of the structure, key issues, language, and environment of one or more industry/sector groups with an ability to discuss and explain current and emerging issues within one or more industry sectors, including services and technology applicable to those needs and effectively engage with executive level clients and with technology-focused resources;
Utilizing extensive experience and demonstrating effectiveness and success across sales competencies;
Demonstrating complex Alliance management and team selling;
Qualifications:
Bachelors Degree  NOT required but preferred
You must be a US Citizen or US Resident
Send us your resume and get on track with your career!