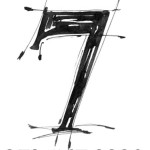 Location:  NYC Metro, Boston, Chicago, Atlanta, Dallas, Pittsburgh
Join a top organization that Vault.com just listed as a top 10 place to work for 2013.   Work on the biggest projects for the largest companies in the US.  Time to consider something new and see if you can create some options for your career.  You must have the following bullet points to be considered.
You must have recent Tier 1 or 2 consulting experience.
You must be a US Citizen or US Resident
You need to have a completed bachelor's degree
Willing to travel – 75% if you live outside NYC Metro – Light travel for NYC residents
Experience in the Financial Services vertical
Windows 7 migration experience – SCCM
Demonstrates the ability to manage projects and the experience in supporting leadership of multiple End User Services, Device, or Desktop related efforts to assess, create strategies for, or implement solutions including:
Evaluating and implementing large Desktop Transformation initiatives
Conducting proof of concept testing of new solutions
Working as an architect in one or more of the following areas: Windows 7, VDI, Citrix, VMware, Quest , Desktop Virtualization, Operating System (OS) Upgrade
Working with Microsoft, VMware, Citrix, SharePoint, and related technologies
Provisioning and management and/or security tools is a plus unified messaging and collaboration technologies
Send us your resume and get on track with your career!