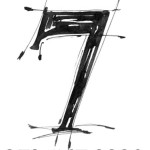 Description
Join an International company focused on manufacturing and distribution with over $500 million in annual sales.   Growing organization that takes care of it's people.  You must have the following to apply:
Strong knowledge of Microsoft Windows OS, local Active Directory and IIS
In depth knowledge and experience with DNS, SMTP, and ISCSI.
Network hardware / software configuration, operation, support and troubleshooting.
Office 360 shop
Experience creating a redundant data center (Windows servers, Cisco switches and routers)  Point to point LAN links.
Knowledge of NetScaler
You must be a US Citizen or US Resident
This is a new position based on growth.  Team is looking for a team player with great communication skills and a positive attitude.
*Location is in the George W. Bush / 75 area in Plano
Send resume to:  resume@7staffing.com
Send us your resume and get on track with your career!