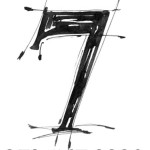 Location:  NYC, DC, Atlanta, Dallas, Chicago and Charlotte, San Jose, San Francisco
Vault.com just named this company a Top 10 for 2019! Impressive, since it's the 11th straight year! Join the best! Get top pay and access to the best clients.
You must have the following to apply:
4+ years of experience with SAP – Implementation and audit of SAP Systems to include GRC.
Work on systems by identifying processes and control weaknesses and recommending improvements in areas including governance, design validation, data management, training and testing. You'll assist on implementing end to end testing for all business critical processes and developing the necessary tools to assist our clients in the successful implementation of their ERP systems across all divisions.
Experience with change management and role redesign.
Experience creating risk profiles, risk evaluations and compliance evaluations.
You must have experience with a Tier 1 or 2 Management consulting firm.
Willing to travel up to 60%
Prefer US Citizen or US Resident but will consider H1-b visa candidates if you have 3+ years remaining on your visa (Premium Processing).
You must have a completed Bachelors Degree
Additional Detail:
Good knowledge of Workday or Salesforce or SAP implementations, configurations to include:
Security and control
Experience on SAP GRC PC and SAP Controls
Optimizations of business process controls
Willingness to cross train and learn Workday and Salesforce
Identifying and addressing client needs
CISA, CISSP
Send us your resume and get on track with your career!