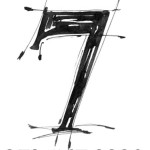 Consider a new opportunity with a Vault Top 10 place to work!  This newly created Financial services focused vertical is looking to add top talent to the team.    You must have the following to apply:
Live / work in the NYC Metro Area (preferred) or Chicago, Boston, San Francisco / San Jose
Leader within a Financial Services Advisory Consulting practice.
Lead major Data analytics and Data Reporting initiatives for the financial services industry.
Assist clients in developing advanced analytics solutions to support profitability, growth, risk, audit, compliance, sales and performance initiatives in the Banking/Capital Markets, Asset Management, and Insurance industries
Manages a team of consultants and analysts.
Actively contributed to business development and client relationship building.
Specifically, you will assist clients in identifying the type of analytics and management data that will directly relate to improving the client's market share or any other measure the client is addressing.  You will be also be responsible for providing hands-on leadership, direction, and mentoring to the delivery team as well as managing client relationships.
Thorough experience as a team leader: leading teams to generate a vision, establish direction and motivate members, create an atmosphere of trust, leverage diverse views, coach staff, and encourage improvement and innovation.
Send us your resume and get on track with your career!